Are you interested in the Japanese language and culture? Or maybe you have musical skills and are attracted to traditional Japanese music? Perhaps you're a lover of Japanese martial arts. Regardless of your passion, you can find the answer with us!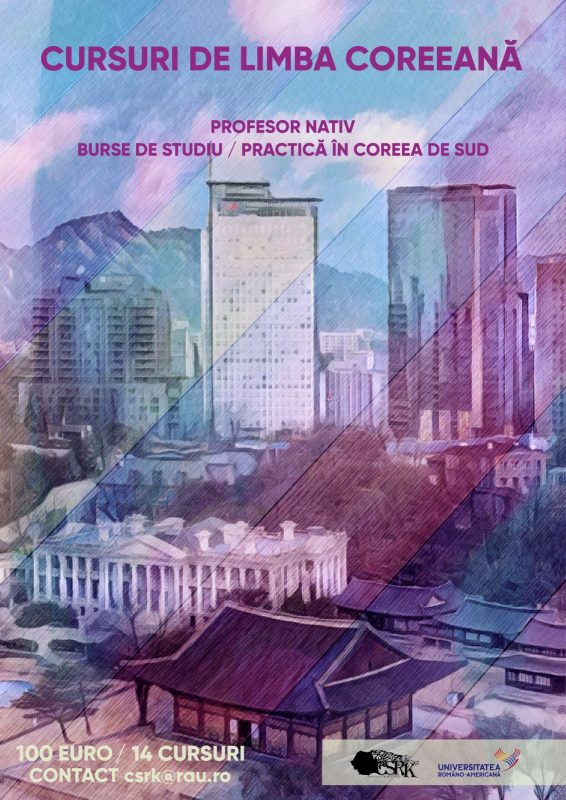 The Romanian-Korean Studies Center (CSRK) was established in December 2011, within the Romanian-American University. The Center aims to promote the study of the Korean language, culture and business environment to those interested, both students of the Romanian-American University (therefore future businessmen, diplomats or specialists in international law) and those who are passionate about the Korean model. The courses take place in a pleasant, friendly environment, under the guidance of native professor.
CSRK offers Korean language courses with a flexible structure and curriculum which are adapted to the new requirements of the labor market, in a friendly environment focused on the needs of our students, but also on obtaining consistent results, with the support of an experienced native teacher. The ultimate goal of these courses is to provide a wide range of personal and professional development perspectives for our students.
The data required for registration will be processed by the Romanian-American University. By submitting this data, you confirm that you are at least 16 years old and agree to the processing of the data according to the details presented in the Privacy Policy.